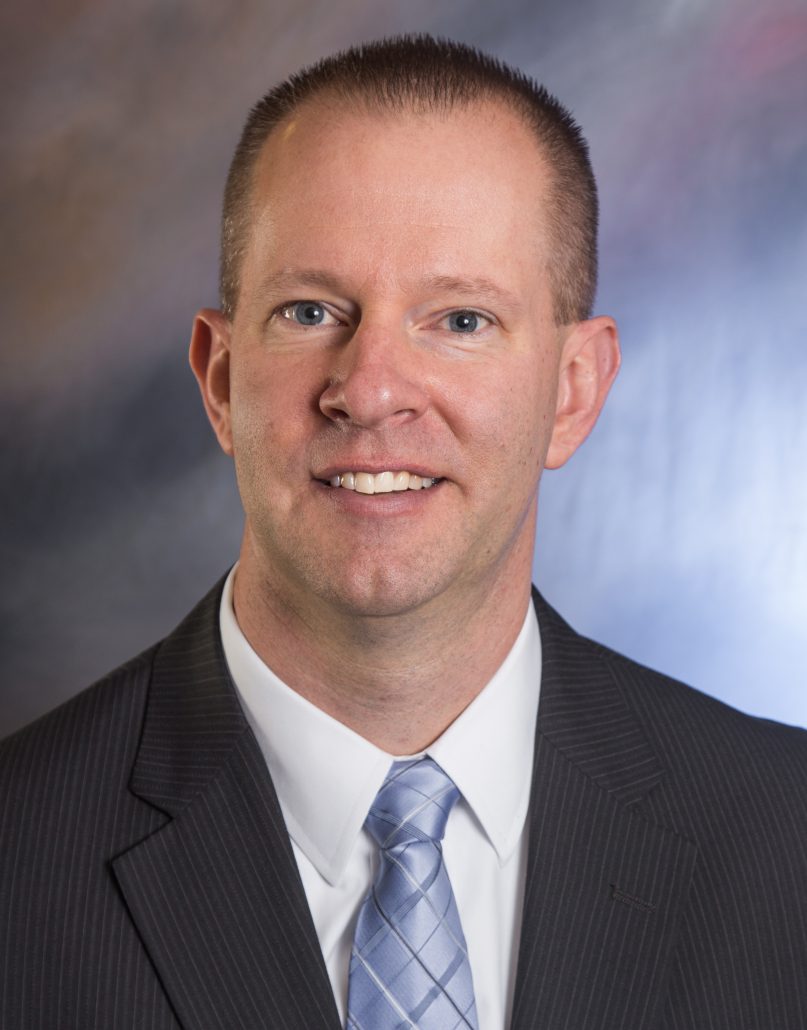 I am a trivia buff and I find fascination in filling my brain with relatively useless pieces of knowledge. If you asked me to draw out the Krebs cycle I would probably refer you to a dusty book sitting on a shelf in my office. But if you would like to hear a verbal monologue of Tombstone the movie I would be glad to rattle that off at a moment's notice. As I prepared this letter, I debated what specific topic I could discuss, or what monumental plan I could detail for the Academy. As any good doctor given a soap box, I didn't want to pass up an opportunity. But, instead of boring you with a discussion about MACRA and MIPS or the changes in documentation requirements and ICD 10, I decided to talk about a few of the changes we have seen in the last 70 years:
In 1942, Penicillin was developed and in 1948 tetracycline and now we have piperacillin/tazobactam, meropenem, and tigecylline.
In 1946, chemotherapy was developed and in 1947 the defibrillator. Now we have chemo in pills and AEDs in every building. Another interesting factoid is CPR was not developed until 1960. Not sure what we did before the defibrillator arrived in the room.
One of my personal favorites is in 1948 acetaminophen came on the market; now we have—acetaminophen—still haven't come up with anything better.
In the 1920s tetanus, diphtheria, pertussis, and TB vaccines were all developed. Sadly we are still fighting these diseases today but it is an area in which the KAFP leads the way in protecting our populations via immunizations.
At almost half our age, in the 1970s, the CT and MRI machines were developed. Now you can't walk in an emergency room without visiting one or both.
Kansas family physicians have been keeping people alive longer than pacemakers, heart/lung machines, balloon catheters, and even human insulin. Many of the advances in medicine have been developed out of necessity, by family physicians and our predecessors, general practitioners.
This brings me to our own history over the last 70 years. On May 6, 1948 the Kansas Academy of General Practice was chartered and signed into existence eight men including the first, fifth, and ninth presidents of this organization. On May 17, 1950 the first Annual Meeting was held in Kansas City, followed the next year by the first Annual Scientific Assembly with topics including peritonitis and "The Problems in General Practice."  Glad we don't have anything left to talk about on that topic.
In1951 we the hired our first staff member, Gene Wilcox, who soon wrote and distributed the first newsletter. In 1960 the Academy pushed a membership drive and the Annual Meeting opened with "Oysters on the Half Shell and Keg Party."  I hear Dr. McKenney is petitioning to bring that one back again – ha!  Then on February 8, 1969 Family Practice was recognized as its own specialty and board certification began. In 1971 the KAGP follows suit and becomes the KAFP as we know today. In 1979 Doctor for a Day was started at the Kansas Capitol and it still continues strong today as Family Doctor of the Day.  If you haven't signed up for 2019 yet please do so online at https://kafponline.org/FDOD.
In 1989, our very own Carolyn Gaughan came to start her reign of excellence with KAFP and is still going strong today. In 2010 the KAFP pushed the charge in helping establish the Clean Indoor Air Act, eliminating smoking in work places leaving a permanent benefit for all of our patients. In 2006-07 Dr. Rick Kellerman became the AAFP President and I graduated medical school. Countless other changes and events have occurred over the last 70 years and I look forward to years to come. Note an overarching theme present throughout these years: "Family physicians lead the way in health care and care for our patients."
Considering these changes, do we think medicine and particularly family medicine will look the same in the next 70 years? As I step into the role as your president to help lead our wonderful Academy I know our success will continue as I stand amongst some of the brightest, most motivated, and impassioned physicians around. This promise for the future reminds me of a favorite quote from president and fellow Kansan, Dwight D. Eisenhower who said, "Leadership is the art of getting someone else to do something you want done because he wants to do it." These are words that I have found pertinent to everything we do on a daily basis, whether it is with our patients, our colleagues, our hospitals, our administrators, or our families. This is my request to you over the next year: that you will strive to make our Academy what you want it to be. I hope to be able to reach out to you throughout the year and gather your input and insight. Dr. Feehan started a great trend last year with district visits. I hope to continue this in the next year and grow this process so that all 1,760 members of our Academy know that you have a voice.
In the same light, my goals for the coming year are to continue more diligent work in keeping our patients healthy via our legislative efforts and Academy goals that come from each of you. I also will continue the growing focus on our own personal well-being in physician health. William Osler once said, "In no relationship is the physician more often derelict than in his duty to himself." With a growing shortage of physicians we cannot afford to lose those already among us to fatigue, burn out, or illness. I would ask you to be your brothers' and sisters' keeper and to recognize it when those around you need that extra help. Extra help that unfortunately most of us are scared to request from one another. And as we consider our medical students and residents, keep the same in mind and recognize that the world of medical training needs to grow and change from some of its dated practices. Most of us would not raise our children the way we were raised as medical students and we need to direct our teaching so that we can foster the well-being of future physicians – the same physicians who will one day care for us.
I look forward to the fall board meeting in Dodge City. It will be a special opportunity to learn about leadership opportunities and succession planning. You are invited to attend the Health Behavior KSA Group Learning Session at Western Plains Medical Complex in Dodge City on September 14. More information is online at www.kafponline.org. And for any student or resident looking for a job please come visit as well. I will close with a final trivia note about our local motto, which is also an invitation: "Get the heck into Dodge!"
Sincerely,
Jeremy Presley, MD, FAAFP
President