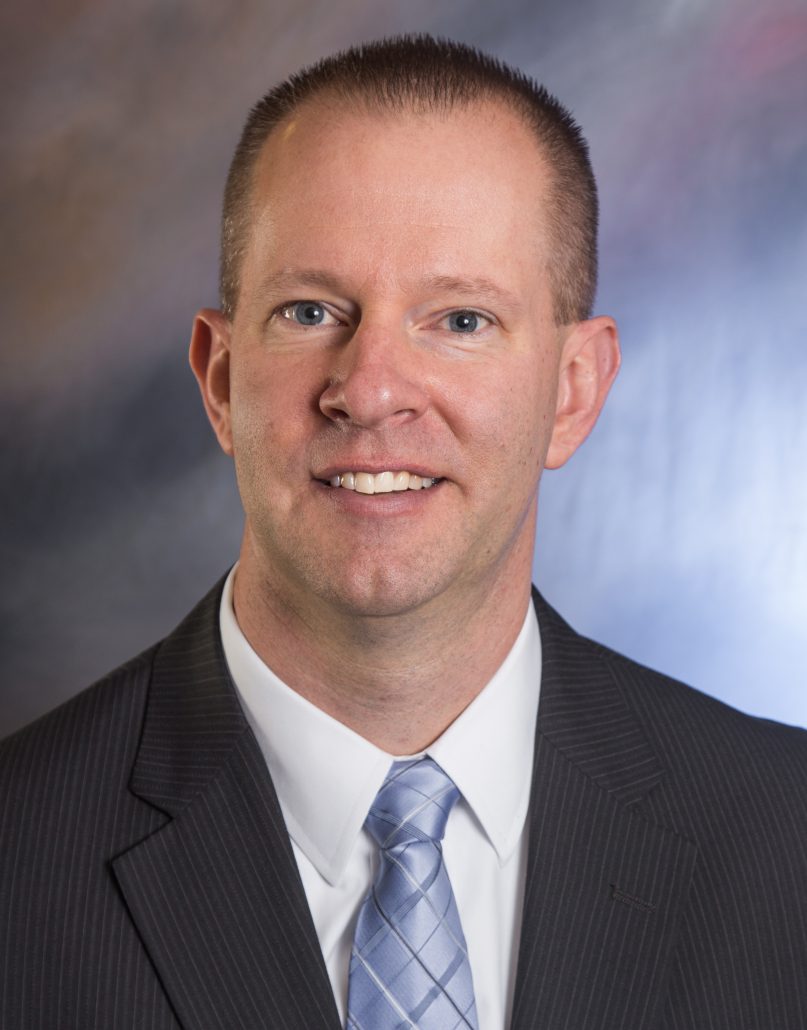 Sowing the Seeds of Health for Kansans
As I look out the window and see the changes of fall slowly developing in nature around me, it brings to mind what fall symbolizes to us all. To some, this signals the ends: the end of summer, the end of lake season, the end of baseball, the end of warm weather, and for some the end of their time here with us.  As I reflect on the recent loss of some dear patients, I think about how this fall changed for them and the legacy and family they have left behind. With endings there are also new beginnings. I relate this to our KAFP mission and us as family physicians.
"The mission of the KAFP is to support and serve family physicians of Kansas as they advance the health of Kansans."
The KAFP Board developed this statement with much thought and scrutiny to express our responsibility to represent you, our member, as you care for your patients.
So, you may ask, how do I relate the loss of family, friends, patients, and community members to the KAFP mission and sowing the seeds of health for Kansans? As Kansans, we all have a picture in our mind of what our state means to us and how we feel it is represented. My picture is the wheat fields:  those beautiful golden, waving expanses of grain rolled out across the prairie with a rainbow-colored sunset in the background. This image and what it represents is the great beginning that the fall season brings upon us.
Fall is the beginning of school, beginning of football, beginning of cooler weather and pumpkin spiced everything. Most importantly the beginning of a wheat crop. Farmers toil for months leading up to September when the grain drills roll out to place the next year's wheat crop in the ground. This starts its arduous journey to become the golden field in June ready for harvest and eventually the food on our dining room tables. The farmer fosters and cares for the seeds to develop a green bed of grass before the harsh cold winds of winter cause it to become dormant. Then the crop break out of its sedentary state with the warmth of spring, eventually leading to the summer harvest, if all goes well.
We as family physicians set off into the fall with the same diligent work as the farmer, trying to prepare our patients for the harsh times to come. We immunize to prevent the influenza and pneumonia that we know will come and haunt those who are unvaccinated in the months to come. As the KAFP continues the mission and goals for the coming year, we will work to improve immunizations through a new Kansas Pneumococcal Immunization Office Champion program, funded by a grant through AAFP.  You'll hear more about it soon and have an opportunity to apply to participate! And as always we will provide the most up-to-date education to our members for proper administration of vaccines. The winter months come leaving the days dark and short, the opportunity for time outside less and less, and yet we still strive to guide our patients to better health by encouraging exercise, healthy eating, and regular preventative care.
I'm reminded fall is upon us every year by the influx of patients who are "surgery seeking." As a new physician, I was initially puzzled at the pattern of school starting, holidays looming ahead and suddenly, a line of patients for surgeries and procedures. Then I was educated about insurance deductible turnover in January.  As those folks make their yearly migration into our practices just as the ducks fly south, let's be sure to update all of the health maintenance and prevention we can. This is where my recent patients' losses come to mind. I always look back and ask myself as I'm sure we all do, "How could I have prevented this loss or better prepared my patient and their family?" All too often the answer is a time machine to go back 30-40 years and help influence different lifestyle choices. Just like the wheat crop analogy: once it is sown we work with what we are presented. I encourage you and all of us as KAFP members to take the extra minutes to fertilize, weed, and foster the health of those we may contact over these otherwise dormant times of winter. These efforts will make our "crop" much more tolerant in the spring to all the potential challenges it can face during the later stages of life.
As the spring comes and the wheat develops in its final days we sometimes feel every day is dodging another potential disaster. Spring winds, hail, drought, tornadoes —there are many insults which can cut the cycle short. Family physicians are the best at providing the highest quality, fastest, and most economical protection against these analogous harms of later life.  Unfortunately for many of our patients we don't know exactly when their time is near, and we feel it is too short or too early for so many. In these times, it is the family physician who stands with family helping them through the loss and showing how our caring never ends.
So with another swallow of pumpkin spice latte, think about how fall is a time of beginning for the KAFP as well. We will soon launch a Membership Satisfaction Survey to do our homework on what's important to you. Like the squirrels who prepare for winter, KAFP prepares for our winter work of guiding our legislators to help give us the tools and opportunities to best care for ALL of our patients.  Family Medicine Advocacy Day will be Jan. 30 – I hope you'll consider attending!  KAFP continues to work diligently to support expansion of healthcare coverage to ALL Kansans. We also are in the infancy of sowing the longer-term seeds of developing a more equitable Primary Care Spend. This is an effort supported by the AAFP to help encourage state legislation to increase the percentage of healthcare dollars spent in the primary care sector. Study after study continues to prove for every dollar spent on primary care, numerous dollars and lives are saved as a result.
The KAFP board is absorbing all the information we can in regards to the proposed CMS reimbursement changes proposed recently. We provided comments directly to CMS, with the assistance of the AAFP, to encourage the positive changes to reduce our clerical/documentation burden, and adjust the proposal to be a net positive change in the payment schedule to protect our value. This too is keeping us prepared for the next season.
I wish everyone a wonderful fall and new beginnings; I encourage all of you to reach out to the KAFP to help us provide the best service for you, your practice, and your patients, in turn improving health for all. Thank you all for the sacrifices you will make over the holiday seasons so that our patients may spend a healthier holiday with their families.
With a prayer for all of those families I give my best regards,
Jeremy Presley, MD, FAAFP
President