The Kansas Academy of Family Physicians (KAFP) represents 1,760 physicians and medical students statewide. It is the only medical society in Kansas devoted solely to primary care. Today, family physicians provide more care for the underserved and rural populations than any other medical specialty. Family physicians conduct approximately one in five office visits. Family medicine's cornerstone is an ongoing, personal patient-physician relationship focused on integrated care.
Mission
The mission of the KAFP is to support and serve family physicians of Kansas as they advance the health of Kansans.
Vision
KAFP's vision is to transform health care to achieve optimal health for all Kansans.
Leadership
KAFP is governed by a  Board of Directors.
History
KAFP was chartered as the Kansas Academy of General Practice on May 6, 1948. Kansas was the 11th state to receive a charter from the AAFP (formerly the AAGP). Charter members included the following:
Conrad Barnes, MD, KAFP President 1956-1957
Ray Busenbark, MD
James P. Haigler, MD
Albert C. Harms, MD, KAFP President 1952-1953
Ray Meidinger, MD
Clyde W. Miller, MD, KAFP President 1948-1949
Eugene A. Reeves, MD
Carl D. Siegel, MD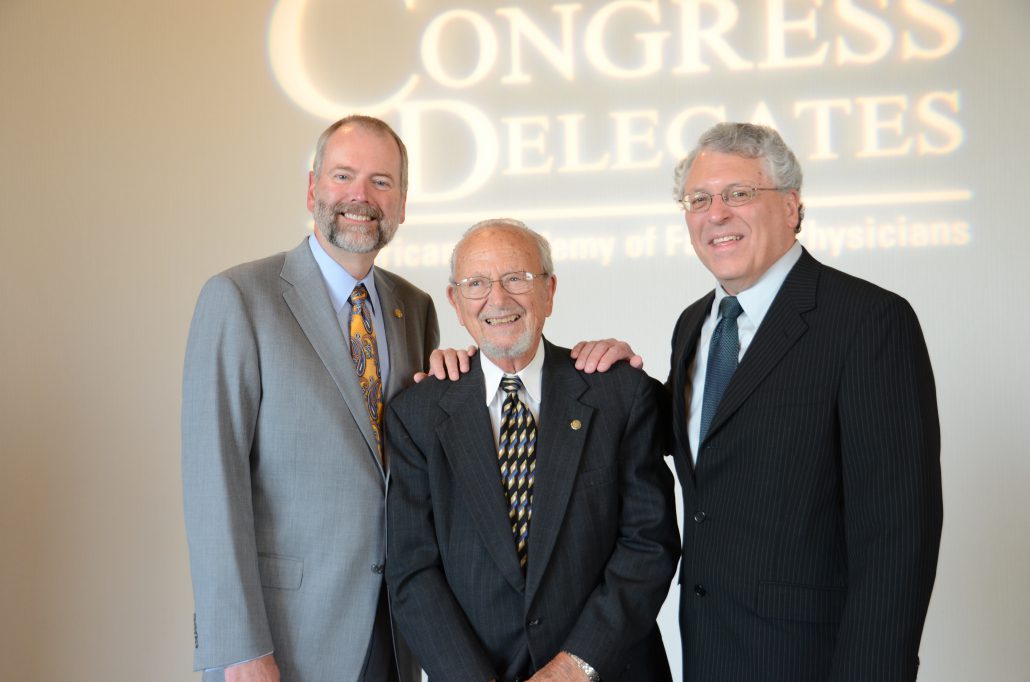 Kansas has had a strong presence within the American Academy of Family Physicians (AAFP) Board of Directors. We are proud of these four KAFP members who have gone on to serve as President of the AAFP:
George "Ned" Burket, Jr, MD, AAFP President 1967-1968
Ernie J. Chaney, MD, FAAFP, AAFP President 1981-1982
Rick Kellerman, MD, FAAFP, AAFP President 2006-2007
Michael Munger, MD, FAAFP, AAFP President 2017-2018