K-TRACS Continuing Education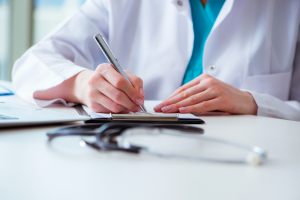 K-TRACS, the Kansas prescription drug monitoring program, is offering a free continuing education course for providers to learn more about using PDMP information in their clinical decision-making. The course intends to help prescribers:
Apply best practices for consulting K-TRACS to improve team-based patient care coordination;
Analyze the K-TRACS patient report and how information can be used in clinical decision-making;
Discuss opportunities to maximize patient care coordination, including patient education and naloxone co-prescribing; and
Identify and mitigate high-risk and potentially harmful prescribing scenarios.
The course also includes practical applications of the 2022 CDC Clinical Practice Guidelines for Prescribing Opioids for Pain. The course is self-paced and available online. Learn more on the K-TRACS website.
The course is intended to meet the Kansas Board of Healing Arts requirement for Category III continuing education and is approved for 1.1 contact hours by the Kansas Board of Nursing. Please note the course will not fulfill CME requirements for DEA registration renewal.