2023 Board of Directors candidates
It's time to select our KAFP volunteer leadership for 2023! KAFP members can vote for the at-large positions on the board of directors through Jan. 7, 2023. Additionally, there are seats for a resident director and student director up for election.
We have sent you an email with your ballot. Please cast your vote by Friday, Jan. 6 at 11:59 p.m. Central. (Note: To vote, you must provide an accurate AAFP member ID number to vote. Any number that cannot be verified in AAFP's member database indicating membership in good standing will not be counted.)
Find out more about the candidates below.
At-large director candidates
Beth Oller, MD, FAAFP – Stockton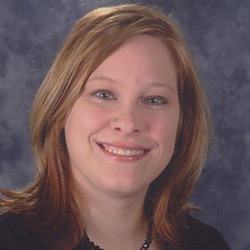 Beth Oller is a Family Physician practicing in Stockton, KS. She and her husband Dr. Mike Oller have served the rural community of Stockton for the past eleven years. Oller provides full-spectrum care including surgical obstetrics, and has a passion for women's health, reproductive healthcare and gender affirming care. Her biggest adventure and joy in life is raising their four children Lyla, Maya, Merrick and Noble. She also enjoys serving the community outside of medicine and is on several area boards as well as serving her profession as an ATLS and ALSO instructor, a media ambassador for the AAFP, and adjunct faculty for KUMC.
Dirk Smith, MD – Wichita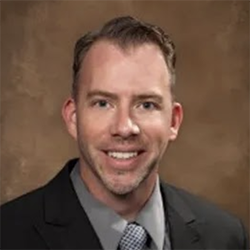 Dirk Smith was born and raised in Wichita and still has a large family contingency living in the area. He has four children who are the joy of his life. Smith says faith is the reason he pursued family medicine as a career and it is the focal point of his daily life as he attempts to live with integrity. In his spare time, he enjoy reading, spending time with his family, exercising, fishing and watching collegiate sports. He believes in compassion, honesty, humility, fairness, responsibility and the power of the human spirit.
Nicole Yedlinsky, MD, FAAFP – Lansing
Nicole Yedlinsky believes family physicians play an important role in the health and well-being of their patients and communities. Family medicine means care that is patient-centered, cost effective, and accessible. She believes we need to equip our current and future family physicians with all the tools they need to provide the best care possible to Kansans. Service to others is an honor. Yedlinsky is a proud member of the KAFP and would like to continue serving on the KAFP Board of Directors.
Saby Karrupiah, MD, FAAFP – Overland Park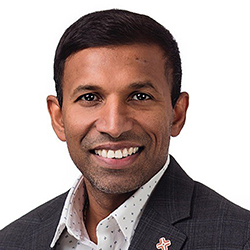 Saby Karuppiah serves as the Vice President and Designated Institutional Official (DIO) for Graduate Medical Education at HCA Healthcare in Kansas City. He is the former Family Medicine Program Director at Eastern Connecticut Health Network and Assistant Director at the University of Pittsburgh Medical Center (UPMC) Altoona Family Medicine residency. He was awarded the Penn State Hershey College of Medicine's "Exemplary Teacher" award 5 years in a row.  After receiving his medical education in India, Karuppiah trained in the United Kingdom and received his Diploma in Family Medicine at the Royal College of General Practitioners. He completed leadership training in a faculty development fellowship at the University of Pittsburgh, the National Institute for Program Directors Development Fundamentals Fellowship, and a graduate of the Society of Teachers of Family Medicine (STFM) Emerging Leaders Fellowship. Karuppiah holds an MPH in health policy from the University of Pittsburgh School of Public Health. Karuppiah was awarded the American Medical Association's (AMA) Foundation Leadership Award in 2009, after receiving the AMA's "Paul Ambrose" award for leadership among resident physicians in public health the year prior. The Medical Society of the State of New York (MSSNY) awarded him with the "Outstanding Service Leadership Award" in 2009.
Tessa Rohrberg, MD, FAAFP – Wichita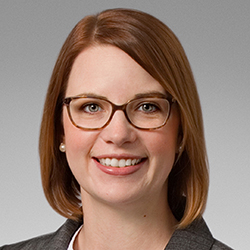 Tessa Rohrberg graduated summa cum laude from Bethany College in Lindsborg and received her medical degree from the KU School of Medicine-Wichita in 2012. She completed her residency at the KUSM-W Family Medicine Residency Program at Wesley Medical Center in 2015. During her residency, she was the recipient of the American Academy of Family Physicians Award for Excellence in Graduate Medical Education and served on the editorial advisory board to the Annals of Family Medicine. After residency, she was in private practice for four years in Winfield, Kansas where she was also the medical consultant to the City-Cowley County Health Department. Rohrberg joined the Department of Family and Community Medicine in 2019 and currently serves as the Clerkship Director for the third-year family medicine required clerkship. She has served in various leadership roles within the Kansas Academy of Family Physicians and is active in the American Academy of Family Physicians and Society of Teachers of Family Medicine.
Colleen Loo-Gross, MD, FAAFP – Wichita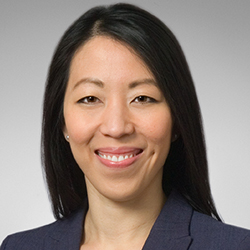 Colleen Loo-Gross received her medical and public health degrees from the KU School of Medicine-Wichita. She completed residency in upstate New York at the Highland Family Medicine program, University of Rochester Medical Center, with concentrations in global health and maternal child health. Following residency, she completed fellowship training in maternal child health with PCC Community Wellness Center/West Suburban Medical Center in the Chicago area. She then continued working at PCC practicing full spectrum care before moving back to Kansas in 2018 and joining the Department of Family and Community Medicine as faculty at the KU School of Medicine-Wichita.
Resident director candidate
Towne Walston, MD – Wesley Family Medicine Residency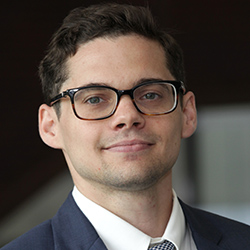 Towne Walston grew up in Derby and moved to Kansas City for medical school at the University of Kansas before coming back to Wichita for residency. He is currently chief resident at Wesley Family Medicine in Wichita in my second year. Most of his free time goes to exercising his border collie, Penny. They enjoy getting out after work and playing frisbee or swimming at the dog park. Walston and Penny also like to go camping and fly fishing in Colorado when they get the opportunity. I am very excited to work with the KAFP and look forward to becoming more involved with the organization.
Student director candidate
Faith Hampton – KU School of Medicine – Wichita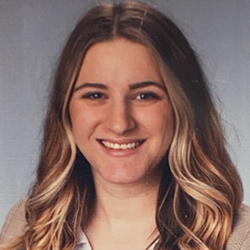 Faith Hampton is a third-year medical student at the KU School of Medicine – Wichita. Hampton is a western Kansas native and graduate of Goodland High School. She became a Jayhawk and subsequently graduated with honors from the University of Kansas with a degree in Human Biology and minor in Spanish. She is passionate about all things rural health and plans to practice full-scope family medicine in a small town where she can positively impact her community. Her other interests include public health, health policy, improving maternal and child health access, and working with underserved communities. Outside of school, Hampton enjoys time with her family (husband, 7-month-old daughter, and Bassett hound) and making weekly trips to local antique shops.