Alternate Delegate Candidate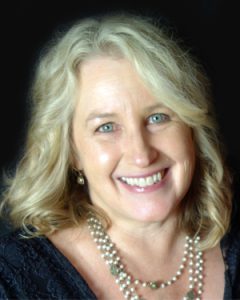 Diane Steere, MD
Wichita, KS
I love being a family physician. I am sure all of you do too. We have the unique privilege that as part of our job we are asked to be involved in the lives of our patients that almost no other specialty has. We celebrate with our patients during happy times, and we cry with them during the heartaches of life. That is part of what it means to be a family physician. Once again, all of you know this.
But over the last 10 years, I have discovered another passion. Advocacy. Now, as family physicians, we are always involved in advocacy. We advocate for our patients every day. We guide them through the labyrinth of the American health system every day. We help them understand their diagnoses, their insurance benefits, their medications, and so many other issues. But over the last ten years, I have had discovered a new fire burning in me. And that is advocating for my specialty. I have had the privilege of serving as a member of the Board of Directors for the KAFP. My time spent serving as a board member allowed me to participate in several leadership conferences and events. Ultimately, the membership trusted me to serve in the leadership track. It was an enormous honor to serve as your President in 2015.
Now, it is time for me to look for other ways to advocate for my fellow Kansas family physicians. That is why I am running for the KAFP Alternate Delegate to the American Academy of Family Physicians. I have developed many friends and relationships with family physicians around the state of Kansas and around the country during the last few years. I would like to continue to represent Kansas nationally and work for our specialty. We have so many issues that need to be addressed. Payment reform, prior authorizations, MACRA, health care reform, and so many others. I would like to continue to be a part of working for positive change for family physicians.
Kansas Academy of Family Physicians