Thank you to the following supporters who help make Fam Med Forward possible!  We encourage you to consider Fam Med Forward supporters as potential partners for you and your practice.
Premiere Supporters

The Kansas Academy of Family Physicians Foundation (KAFPF) is the philanthropic arm of the Kansas Academy of Family Physicians. The Foundation is governed by the volunteer leadership of 12 philanthropically-minded family physicians who comprise the Board of Trustees.
At a time when it's becoming increasingly difficult for primary care physicians to deliver quality, personalized care to the communities they serve, Aledade offers a new model of primary care that puts physicians back where they should be: quarterbacking their patients' health care.
We accomplish this by partnering with primary care physicians to build and lead Accountable Care Organizations (ACOs) that allow these doctors to remain independent, practice medicine the way they always wanted to, and thrive financially by keeping people healthy.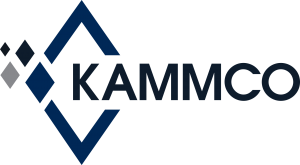 KAMMCO is Kansas's only Kansas-based, physician-led medical mutual insurance company. We offer medical professional liability insurance and cyber coverage to physicians, health care providers, health care systems, hospitals, physician clinics, and aging services providers.
We are known for our aggressive defense of claims and the advocacy and support of health care in Kansas.
Conference Supporters
Army Medicine will afford you opportunities to be connected to one of the world's largest, most comprehensive, and high-tech health care networks in the world. Provides unique experiences to be a leader, for career growth, and lifelong success. Use the QR code to visit our site and get more information.

Founded in 1969, ABFM is a not-for-profit, private organization whose mission is to improve the health of the public through Board Certification, Residency Training, Research, Leadership Development, and promoting the development of the specialty of Family Medicine. As of Summer 2020, ABFM has more than 97,000 Diplomates and is the third largest of 24 boards that make up the American Board of Medical Specialties (ABMS). Through ABMS, the specialty boards work together to establish common standards for physicians to achieve and maintain board certification.
We believe the doctor-patient relationship is at the heart of good primary care. We're mission-driven to restore that relationship by reinventing preventive, VIP care for seniors. As a ChenMed physician, you have the resources and team to succeed.
Our mission is to partner with rural hospitals to provide clinic and emergency department staffing, hospital inpatient care, and other administrative services. We offer physicians a unique opportunity to provide traditional family medicine or ED services in a rural community setting. Full-time and PRN/moonlighting options are available.
A leading provider of cancer screening and diagnostic tests, Exact Sciences relentlessly pursues smarter solutions providing the clarity to take life-changing action, earlier. Building on the success of Cologuard® and Oncotype DX®, Exact Sciences is investing in its product pipeline to take on some of the deadliest cancers and improve patient care. Exact Sciences unites visionary collaborators to help advance the fight against cancer.
The Immunize Kansas Coalition (IKC) is a group of more than 45 individual and organization members and over 100 engaged individuals with diverse perspectives – healthcare providers, health departments, researchers, healthcare payers, advocacy groups, nonprofits, and more – working together to improve vaccination rates and protect Kansans from vaccine-preventable diseases.
Kansas City Southwest Clinical Society, founded in 1923, is one of the oldest postgraduate medical education organizations west of the Mississippi. Today, our activities are devoted to continuing medical education. We are not-for-profit, independent, and with no affiliation with medical schools or health systems.
Perinatal Provider Consultation Line – (833)765-2004 or visit bit.ly/ProviderConsult. A free service for Kansas healthcare providers who work with pregnant and postpartum patients experiencing behavioral health concerns. Contact us for help with treatment planning, local referral options, consultation with a peripartum psychiatrist, medication and dosage recommendations, or to request training. Learn more at https://www.kansasmch.org/kcc.asp.
KSKidsMAP supports primary care physicians and clinicians' treatment of children and adolescents with behavioral health concerns. KSKidsMAP offers support services through a toll-free Consultation Line (1-800-332-6262), mental health and community resources, toolkits and best practices information, case consultation, and free CME training via KSKidsMAP TeleECHO Clinic. Learn more by emailing KSKidsMAP@ku.edu.
KAFP is a recipient of the KDHE Immunization Provider Enhancement grant associated with the Kansas Immunization Program. The goals of the grant: 1. Increase the number of KDHE enrolled vaccination providers. 2. Provide support, quality improvement programs, and resources to KAFP members who are already enrolled vaccination providers.
The Kansas Radon Program provides direct public and professional education and technical assistance related to indoor radon gas exposure. Kansas residents can visit https://kansasradonprogram.org/home to find local information on radon issues, along with FAQ sheets and other outreach materials. We can also provide radon presentations to specific audiences upon request.
Olathe Health is an independent, nonprofit regional health system powered by 2,300 associates and 350 providers. Comprised of two nationally accredited hospitals and more than 60 primary care and advanced specialty care locations, it serves multiple counties in the greater Kansas City area.
Founded in 1965, PathGroup is a premier provider of anatomic, clinical, molecular, and digital pathology laboratory services. Privately held and physician-centric, PathGroup offers the laboratory testing information necessary to help healthcare providers make clinically actionable treatment plans with their patients. For more information, visit pathgroup.com.
Remote Scribe provides a virtual scribe service developed by doctors, for doctors. The burden of charting and additional work outside of the exam room shouldn't affect your day to day life. Let us take on that work so you can get back to the things you enjoy!
We commit to provide the most effective, clinically superior physical therapy humanly possible. Our mission is to inspire and empower the lives we touch, to serve our communities, and to lead with purpose-driven passion. World-class rehabilitation services across 1,000+ locations as part of Upstream Rehabilitation.
The University of Kansas Health System is a world-class academic medical center and destination for complex care and diagnosis. We offer more options for patients with serious conditions because of our expertise and leadership in medical research and education. Our physicians are researchers and educators expanding the boundaries of medical knowledge.
The University of Kansas Medical Center (KUMC) is a major public research and health professions training center serving Kansas and western Missouri. KUMC's mission is to improve lives and communities in Kansas and beyond through innovation in education, research and health care.
Committed to Excellence. Delivering World-Class Service and Expertise in Molecular Diagnostics + Anatomical Pathology
The mission of the Wichita Medical Research and Education Foundation is to promote research, education and community efforts designed to improve the health of Kansans.
The Wichita Urology Group is the region's premier urology center. The group consists of 10 board certified/eligible physicians who are all members of the American Urologic Association, Large Urology Group Practice Association and numerous state and local medical organizations in Kansas, Sedgwick County and surrounding areas. Our physicians provide patient education throughout our community and strive to provide the best available care and most up to date treatment options for every patient that we serve.