KU KC Faculty Director Candidate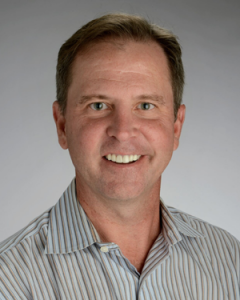 K. Allen Greiner, MD
Kansas City, Kansas
My interest in being a faculty representative to the Board of the Kansas Academy of Family Physicians (KAFP) comes from firsthand experience with the organization and its leadership. I have been a member of the KAFP for over 23 years, and I have come to see the organization as one of the crown jewels of our complex and fragmented healthcare system. I have worked with and been inspired by physician leaders (such as Earl Merkel, Larry Anderson, Bob Moser, Rick Kellerman, Mike Kennedy, and others) who contribute their precious time to advocacy and health care quality through the KAFP.
I believe the organization plays a crucial role in promoting health and well-being among the residents of our state. I have been the beneficiary of exposure to the educational, professional, and collegial features of the group throughout my entire professional life. Having served for 20 years as a faculty member in the Department of Family Medicine at the University of Kansas Medical Center in Kansas City and also having run the Summer Rural Program (now called the Summer Training Opportunity in Rural Medicine – STORM) for twelve of those years, I have had close collaborative experiences with the KAFP.
I have also seen the impact of the organization on hundreds of students. The organization plays a significant role in supporting students and learners who have an interest in Family Medicine and rural practice.
Kansas Academy of Family Physicians