Speaker directory
Courtney Cyzman, JD, BSW
Session title: KSBHA: Professionalism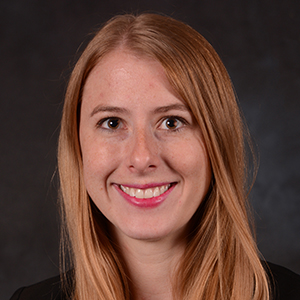 Courtney Cyzman serves as the General Counsel for the Kansas State Board of Healing Arts. She earned her Bachelor's in Social Welfare from the University of Kansas in 2012 and her juris doctorate, with Dean's Honors, from Washburn University School of Law in December 2017. Prior to practicing law, she worked as a social worker for the Kansas Department for Children and Families and the Douglas County AIDS Project.
You can download the presentation materials here.
Amy Curry, MD, FAAFP.
Session title: Vaxx Update: It's not a four letter word!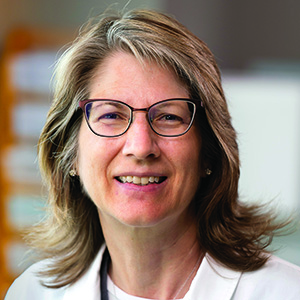 Dr. Curry received both her medical degree and her Family Medicine residency training at the University of Kansas School of Medicine-Wichita. After almost 10 years of full spectrum private practice in Wichita, she returned to the residency as a full time faculty member. She is passionate about training residents in the area of preventative
patient care.
David Price
Session title: ABFM Update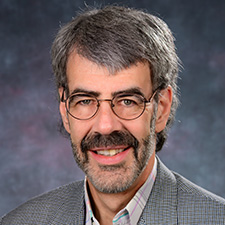 Dr. Price is a Professor of Family Medicine at the University of Colorado Anschutz School of Medicine; Senior advisor to the President, American Board of Family Medicine; and an advisor and coach in Health Professions Education, Quality Improvement and Continuing Professional Development.
Dr. Price served on the ABFM Board of Directors from 2003 – 2008, where he chaired the R&D and Maintenance of Certification committees and was Board Chair from 2007-2008. He is a past Director of the Accreditation Council for Continuing Medical Education, a past-president of the Colorado Academy of Family Physicians, past chair of the AAMC Group on Educational Affairs section on Continuing Education and Improvement, and currently serves on the AAMC Integrating Quality Initiative steering committee. He is widely published and has spoken nationally and internationally and published in areas ranging from continuing medical education/professional development, quality and practice improvement, mental health, and evidence-based medicine.
Derek Christensen, DO
Session title: Pediatric Lower Respiratory Tract Infection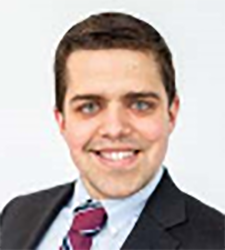 Dr. Derek Christensen grew up in the country near Crawford, Texas. He graduated from Baylor University, with a bachelor's degree in Biology. His medical degree was obtained at the University of North Texas Health Science Center, Texas College of Osteopathic Medicine. After graduation, I hope to work in the rural setting practicing full-spectrum family medicine or become a hospitalist. My primary medical interests are Urgent care and adult medicine as well as procedures and
international work.
Joseph Saffold, MD
Session title: Kicking the Habit: Modern Approaches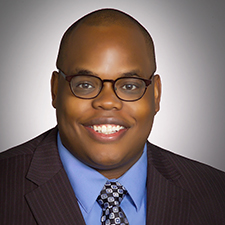 Dr. Saffold is currently a 3rd year Family Medicine Resident at Wesley. He graduated from Creighton University School of Medicine. He has a passion for teaching and advocating for his patients.
Grace Oliver, MD
Session title: Show Me the Benefit! When to consider mortality-reducing medications in type 2 diabetes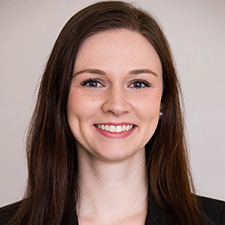 Grace is an alumna of the University of Arkansas undergraduate and medical schools. She will graduate from her residency training in Family Medicine from the University of Kansas Medical Center in June of 2022. Grace will then work as an outpatient Family Medicine physician in the Kansas City metro, with emphasis on women's health, mental health, and weight management.
Sheryl Beard, MD, FAAFP
Session title: High Functioning Autism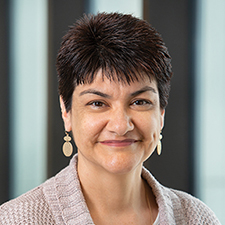 Dr. Beard graduated with her MD from the University of Kansas School of Medicine Wichita in1999. She then entered residency at the University Of Kansas School Of Medicine Wichita Family Medicine Residency at Via Christi and graduated from that program in 2002. After Residency training she joined the United States Air Force where she was stationed at McConnell AFB, Kansas. After the Air Force she spent a short time in private practice prior to entering her academic career at Via Christi where she was a faculty member for 11 years. In 2019, she joined Ascension Medical Group, providing primary care services to Spirit Aerosystems employees and their beneficiaries. In May 2021, she became the Chief Medical Officer for Ascension Via Christi Hospitals, Kansas.
Doug Lewis, MD, FAAFP
Session title: High Functioning Autism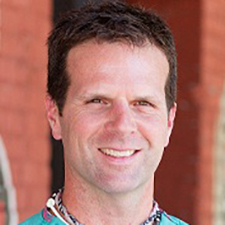 University of Kansas School of Medicine, 1996
St. Joseph Family Medicine Residency, 1999
Ascension Medical Group, CPC Spirit Clinic
Director, Ascension Via Christi Adult Cystic Fibrosis Specialty Clinic
Diagnosed with Asperger's Syndrome
Maurice Duggins, MD, FAAFP
Session title: Adult ADHD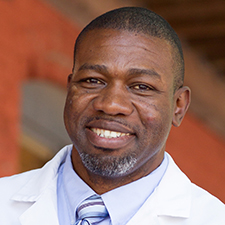 Dr. Duggins is a 1996 graduate of St. Joseph Family Medicine Residency. He worked with a couple community safety net clinics in Wichita before becoming a fulltime faculty with Via Christi about 20 year ago.
Kate Conover, PhD
Session title: Introduction to CBT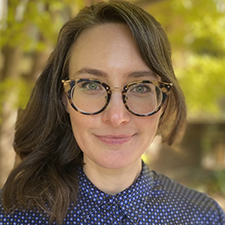 Dr. Kate Conover is a licensed psychologist, Clinical Assistant Professor, and core Family Medicine Residency faculty in the Department of Family Medicine and Community Health at The University of Kansas Medical Center (KUMC). She also serves patients through the Department of Obstetrics and Gynecology and in Gender-Affirming Medicine atKUMC. She completed her doctoral studies at the SDSU/UC San Diego Joint Doctoral Program in Clinical Psychology, and her clinical internship and postdoctoral fellowship in Integrated Behavioral Health at KUMC. She has extensive training in Cognitive Behavioral Therapy and other evidence-based practices, with particular expertise in addressing anxiety and posttraumatic stress across the lifespan. She also has a passion for addressing the needs of the LGBTQIA+ community.
Erin Bider, MD
Session title: Maternal Mental Health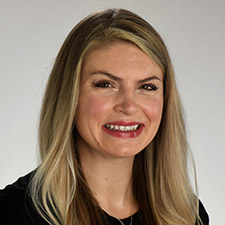 Dr. Bider is a perinatal psychiatrist based at the University of Kansas Health System. She attended medical school atthe University of Kansas School of Medicine and completed her psychiatry residency at the University of Arkansas for Medical Sciences (UAMS). At UAMS, she trained in the Resident Academic Track, which allowed her to specialize in peripartum psychiatry during her training. Dr. Bider returned to Kansas City in 2021 to create the Maternal Mental Health Clinic at KU. She specializes in caring for pregnant and postpartum women with a variety of mental health concerns, including depression, bipolar disorder, anxiety, PTSD, and schizophrenia. Dr. Bider is passionate about expanding access to mental health services for this vulnerable patient population and also serves as a psychiatric consultant to clinicians through the Kansas Connecting Communities (KCC) Provider Consultation Line for Perinatal Behavioral Health.
Karl Haake, MD
Session title: No Medicine is Better than Bad Medicine: Navigating the treatment of pain in the opioid crisis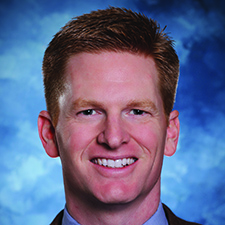 Karl J. Haake, MD, is currently the President of Haake Medical Services, LLC. He is an anesthesiologist who specializes in pain medicine and is certified by the American Board of Anesthesiology and the American Board of Pain Medicine. He formed the first pain clinic at a Federally Qualified Health Center in the United States at the Community Health Center of Central Missouri and has consulted with hospitals, health systems, managed care organizations, private clinics, and FQHC's throughout the country regarding coordination of primary care, behavioral health, and pain management. He has served as the chair of the American Academy of Pain Medicine's Special Interest Group in Primary Care and previously served as the lead facilitator for Missouri's Chronic Pain ECHO Project. He also consults with the Centene Corporation, one the nation's largest health care insurers.
Dr. Haake is deeply involved with the improvement of the delivery of chronic pain care, reducing inappropriate care, and addressing the issues associated with the utilization of opioid pain medications. In addition to being actively involved in the training of health care professionals regarding improved pain care, he has spoken regionally and nationally including at the Missouri Coalition for Community Behavioral Healthcare and Psychiatric Rehab Conference, the National Association of Community Health Centers Community Health Institute, the National Council for Behavioral Health, and for the Health Resources and Services Administration. Dr. Haake received a Presidential Commendation from the American Academy of Pain Medicine in 2014 for work surrounding the coordination of pain care among specialists and primary care providers. He was the first, and only, physician in the state of Missouri to be recognized by the National Center for Quality Assurance's Back Pain Recognition Program. He received his medical degree from Creighton University in Omaha, Nebraska, and completed his residency in anesthesiology at the University of Nebraska Medical Center.
Daniel Warren, MD
Session title: Behavioral Health: Fighting, Fixing, Numbing, Healing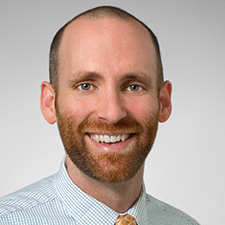 Daniel Warren is a family physician with specialty training in addiction medicine working at University of Kansas School of Medicine-Wichita. In addition to his role teaching medical students and residents, he serves as medical director of an opioid treatment program and treats substance use disorders at a federally-qualified health center.
Allen Grenier, MD, MPH
Session title: Local Government Roles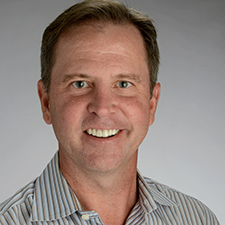 Dr. K. Allen Greiner completed medical school, a family medicine residency and a Masters in Public Health at the University of Kansas Medical Center (KUMC). He has served as the County Health Officer for Wyandotte County, KS for over 18 years. He is the Vice Chair and Nason Family Endowed Chair of the Department of Family Medicine and Community Health at KUMC in Kansas City. He provides inpatient and outpatient medical care to families in Kansas City, Kan., and maintains significant teaching responsibilities and a portfolio of community-based research in primary care and public health. He directs the Community Engagement Program for Frontiers, the KUMC Clinical and Translational Science Institute and is the Medical Director and Co-Founder of the Kansas Patients and Providers Engaged in Prevention (KPPEPR) practice-based research network.
Dennis Kriessel, MPA
Session title: Public Health and Local Government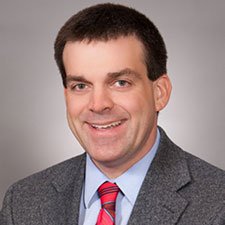 Dennis Kriesel became the Executive Director of the Kansas Association of Local Health Departments (KALHD) in March 2019. In this role he works to advance the legislative and policy interests of the local health departments in Kansas, coordinates between local and state public health agencies, seeks resources for public health, and otherwise works to advance KALHD's mission to strengthen local health departments for the purpose of improving and protecting the health of all Kansans. Prior to joining KALHD Dennis spent over 16 years with the Kansas Association of Counties, functioning as Public Health Policy Fellow, Senior Policy Analyst, Operations and Finance Director, and Interim Executive Director. Dennis holds of Bachelor in Arts from the University of Kansas, where he majored in Political Science, and a Master of Public Administration degree from Syracuse University.
Jennifer Bacani McKenney, MD, FAAFP
Session title: Serving our communities outside of the exam room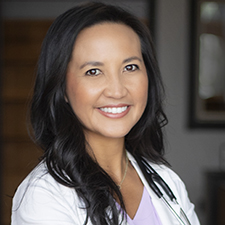 Jennifer Bacani McKenney, MD, FAAFP, is a family physician in her hometown of Fredonia, Kansas, a community of approximately 2,500 people. She has owned and managed her practice alongside her father for the last 12 years.
McKenney was named the 2021 Rural Health Practitioner of the Year by the National Rural Health Association. She earned her medical degree at the University of Kansas Medical Center and KU School of Medicine-Wichita and completed her residency at Via Christi Family Medicine Residency in Wichita. She serves as the Wilson County health officer as well as the Fredonia city health officer. She is a member of the USD 484 school board and served as the president for two years.
She is the Associate Dean of the Office of Rural Medical Education at the University of Kansas Medical Center. She is the President of the Kansas Academy of Family Physicians and serves on the board of directors for the Kansas Health Foundation. She is a member of the Kansas Patients and Providers Engaged in Prevention Research (KPPEPR) board and is a member of Kansas COVID Workgroup for Kids. She was the co-chair of the Governor's Safer Classrooms Workgroup and serves as the Chair of the Kansas Cancer Partnership.
Contributing to the rural health pipeline, Dr. McKenney created the Fredonia Medical Academy, a two-week program for high school students to gain valuable exposure to medicine. She also helped establish the Fredonia Area Community Foundation and Cultivate Fredonia, a community-wide growth initiative, and she serves on the board of directors for both. Previously, she served on the national Board of Directors of the American Academy of Family Physicians and the Society of Teachers of Family Medicine.
Dr. McKenney provides outpatient, inpatient, emergency department, surgical, and endoscopic services to her community. She is on the medical staff at Fredonia Regional Hospital, a 25-bed critical access hospital.
She has made recent appearances on national news and television programs covering COVID-19 and rural health, including CBS, CNBC, CNN, MSNBC, the New York Times, Washington Post, and NPR.
Hannah Maxfield, MD, FAAFP
Session title: Long-Haul COVID Essentials
Dr. Hannah Maxfield completed medical school at Saint Louis University School of Medicine. She did her residency training at the University of Kansas, where she stayed as faculty after completing that training. Her current practice is focused around the Interprofessional Teaching Clinic, a setting where teams of professional students from medicine, pharmacy, nursing, PT, OT, nutrition and psychology work together to evaluate patients. This work led her to be chosen as the Family Medicine representative to the KUMC Multidisciplinary Post COVID Clinic group.
Megan Krause, MD
Session title: Rheumatology Pearls for Primary Care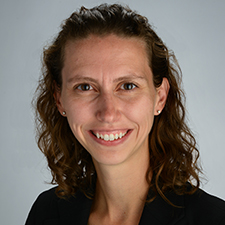 Dr. Krause attended medical school at University of Kansas Medical School followed by Internal Medicine residency, Chief Internal Medicine for Internal Medicine, and Rheumatology fellowship at Mayo Clinic in Rochester, Minnesota. She is currently on faculty at the University of Kansas in the Division of Allergy, Clinical Immunology, and Rheumatology. I see patients in the Rheumatology clinic, supervise fellows, residents, and medical students, and teach in the medical
school.
Monica Forrest
Session title: SUD: Signs, Treatment and Resources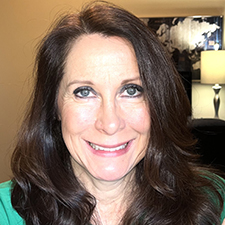 Monica Forrest has been a Kansas resident since 1979 and has a Bachelor's of Business Administration from The Wichita State University. She has worked as Business Development and Admissions for addiction treatment facilities in Wichita since 2017. Ms. Forrest has been in recovery since June of 2015 and has been passionate about helping others find freedom from addiction. She has given numerous educational presentations at colleges, hospitals, SHRM groups and more.
Raz Naggar, DO
Session title: New Tool in Weight Loss
Medical School: Des Moines University
Residency: University of Kansas Medical Center, Kansas City, KS
Future: Outpatient Medicine in Des Moines, Iowa
Alex Katubig, MD
Presentation title: The Risk of Anxiety Disorder Relapse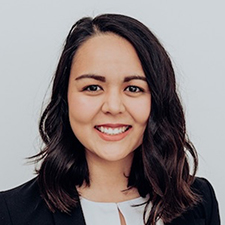 Dr. Katubig is currently a second year resident physician at The University of Kansas in Kansas City. She is originally from St. Charles, Missouri. Dr. Katubig received her bachelor degree in genetics and neurobiology from Purdue University and her medical degree from University of Missouri-Columbia.
Holly Lout, DO
Session title: Fourth Trimester: What and Why?
Dr. Holly Lout grew up in Houston, TX. She graduated from Texas A&M with a bachelor's degree in Psychology. Her medical degree was obtained from Texas College of Osteopathic Medicine. Holly left Texas to receive residency training in full-scope family medicine and obstetrics. She currently lives in Wichita, Kan., and is planning to return to Texas after she graduates residency. She has a strong passion for the underserved and hopes to incorporate international medicine in her future practice.
Samantha Claassen, MD
Session title: Professional Continuous Glucose Monitors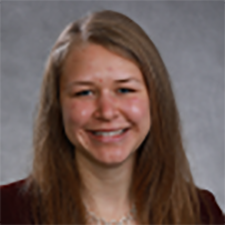 Dr. Samantha Claassen is a third year resident and '21-'22 chief resident at Via Christi Family Medicine Residency. She completed her medical school training at KU School of Medicine-Wichita and received her bachelor's degree from Kansas State University, where she double majored in Nutrition Sciences & Dietetics. After graduation, she will be joining a private practice in McPherson, KS. Samantha grew up on a farm near Whitewater, KS, and enjoys running, baking, reading, and water-skiing in her free time.
Kylie Hampton, MD
Session title: Fecal Occult Blood Testing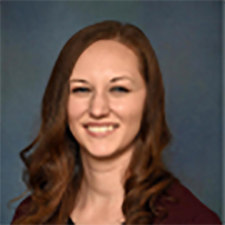 Dr. Kylie Hampton grew up on a cattle ranch near Quinter, KS. She graduated from Newman University with her bachelor's degree in Biology, then obtained her medical degree at the University of Kansas School of Medicine- Wichita. She is currently a first year Via Christi Family Medicine resident in Wichita, where she lives with her husband, Alec, and 2 year old daughter, Gianna. After graduation, she and her husband plan on moving somewhere in rural Kansas with room for two family practice physicians. She has particular interests in obstetrics and fertility awareness methods of family planning.
Erica Seabold, MD
Session title: Improving Early Screening For Gestational Diabetes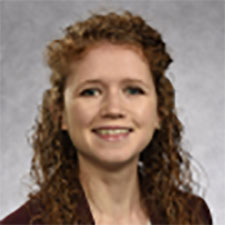 Dr. Erica Seabold was raised in Pittsburgh, Pennsylvania. She graduated from Cedarville University with a Bachelor's in Biology and completed her Medical Degree at Wright State University Boonshoft School of Medicine in Dayton, Ohio. She is completing her residency in Family Medicine at Ascension Via Christi in Wichita, KS. After graduating this year, she will move back to Dayton, Ohio with her husband and son and join the faculty at Soin Family Medicine Residency and they are looking into working in Sub-Saharan Africa in the future. Her primary medical interests are Obstetrics, Global Health, and training full scope family medicine physicians.
Justin Reiswig, MD
Session title: Indications for SGLT-2 inhibitors and GLP-1 agonists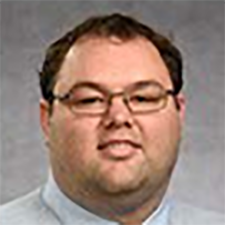 Dr. Justin Reiswig was born and raised in Wichita, KS, where he also completed his undergraduate and medical education. Dr. Reiswig graduated from Newman University with a bachelor's degree in biology before attending KU School of Medicine-Wichita campus. Following residency, Dr. Reiswig plans to join his father's practice in Wichita where he hopes to practice both inpatient and outpatient medicine and perform various procedures. Dr. Reiswig's favorite aspect of family medicine is being able to connect with and provide compassionate care for people of all ages.
Brandon Reid, MD, MSc
Session title: Management of Frostbite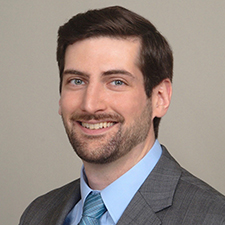 Dr. Brandon Reid is from Guelph, Ontario, Canada. He started his college education at Georgian College in Orillia, Ontario, where he studied veterinary technology. He then went on to complete his Bachelor of Biological Science and Master of Biomedical/Neuroscience at the University of Guelph in Guelph, Ontario. Dr. Reid got his Medical Doctorate from Ross University School of Medicine and finished a preliminary year in surgery in Baltimore, Maryland. He now resides in Salina, KS with his significant other Abbie and their four dogs Amira, Frank, Merida and Annie. His primary medical interests are surgery, emergency medicine, point of care imaging and teaching.
Eric Stapley, DO
Session title: Relief from Chronic Low Back Pain
Dr. Eric Stapley was born and raised in Seattle, Washington. He graduated from Brigham Young University where he received a bachelor 's degree in Exercise Science. He obtained a Master of
Biomedical Science degree from Kansas City University, where he continued on to obtain his medical degree. Following graduation, he is interested in full scope family medicine and working in smaller communities. His favorite pastime is going on hiking trips with his wife and their pet Siberian Husky.
Maryam Dalili, MD
Session title: Injectable Extended-Release Naltrexone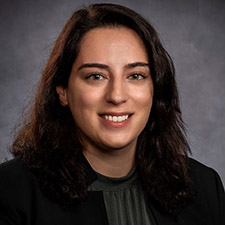 Maryam Dalili grew up in Toronto, Canada and Detroit,Michigan. She received her Bachelor of Science in Physiology and a Minor in Chemistry from California State University East Bay in Hayward, California. She received her Medical Degree, Masters in Public Health and Epidemiology, and Masters in Business Administration in Health Systems Management at St. George's University. Her main interests within primary care are preventive medicine, addiction medicine, and substance use disorders. After graduation she plans to complete a fellowship in behavioral health and addiction medicine.
Belinda Vail, MD, MS, FAAFP
Session title: 10 Things I Learned This Year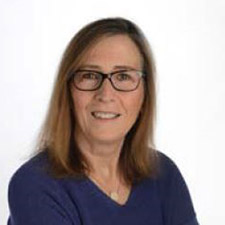 Belinda Vail, MD, MS, FAAFP is Professor and Chair of the Department of Family Medicine and Community Health at the University of Kansas School of Medicine in Kansas City. Dr. Vail graduated from and received her residency training at the University of Kansas School of Medicine. She later completed a fellowship in Executive Leadership in Academic Medicine, Drexel University in Philadelphia, PA and a fellowship at the AAFP National Institute for Program Director Development in Leawood, KS. She has an active clinical practice and teaches residents and students in all four years of medical school. She is the co-module director of the innovative Capstone module—the culmination of the first two years of the medical school curriculum. She is also an active didactic teacher in the school of medicine and in the residency program. She is a core lecturer for several CME programs for the American Academy of Family Physicians including the Board Review Express. A member of AOA, the Gold Humanism Society, and the Delp Society, her awards include the Rainbow Award for heroes in medicine, the Jayhawk Award for lifetime achievement in mentoring, The Glendon Cox Leadership Award, the Women in Medicine Marjorie Sirridge Award, the Kansas Academy of Family Medicine Exemplary Teacher Award, the Chancellor's Teaching Award, and the Bohan Award for Teaching.
Stacy Dashiell, MD, FAAFP
Session Title: Healthy Physicians, Healthy Patients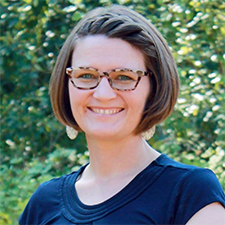 Stacy Dashiell, MD FAAFP practices full-scope rural family medicine in the communities of Sterling and Lyons in Rice County. She is a graduate of the University of Kansas School of Medicine and Research Family Medicine Residency Program where she served as chief resident and was named the Resident Teacher of the Year. In 2020, Dr. Dashiell was named the KAFP Family Physician of the Year. In 2018, she was the Community Volunteer Faculty of the Year for the Department of Family and Community Medicine, KU School of Medicine, Wichita. She is currently an AAFP Leading Physician Well-being 2022 Scholar. Dr. Dashiell founded and leads the Employee Wellness Committee at Rice Community Healthcare and is passionate about improving healthcare worker well-being through personal education and organizational change. Her other passions include her husband of nearly 20 years and their four children ages 5 to 16. Add adoption and foster care advocacy, a love of cooking and gardening, and the family rescue dog, Chloe, to the list and that rounds out the things that bring meaning and joy to life.
Sasha Randolph, CPRP
Session title: Employment Opportunities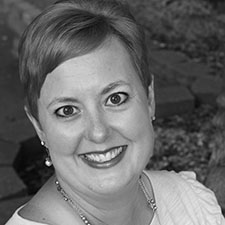 Sasha is the Recruitment and Retention Manager for the Kansas Recruitment and Retention Center (KRRC) at the University of Kansas Medical Center, Rural Health Education and Services. In this role, she is responsible for the coordination and assessment of the KRRC health workforce recruitment/retention initiatives and incentive programs.
She addresses challenges and advance goals identified through the strategic planning processes, with a focus of healthcare recruitment. She matches health care professionals who want to work with hospitals, clinics, private physician practices, and behavioral health centers with an emphasis on rural and urban underserved settings. Her focus is to partner with Kansas communities themselves in recruiting and retaining physicians, dentists, pharmacists, physician assistants, APRNs, nurses, dental hygienists, allied health, and behavioral health professionals. She also provides technical assistance to communities and practice sites with information regarding best practices and resource development pertaining to recruitment and retention for all incentive programs. Sasha has over 20 years' experience in business development, creating relationships to grow businesses, and recruiting business leaders. Sasha has been a member of the Association of Advancing Physician and Provider Recruitment (AAPPR) for the past 6 years, taking on various roles with the organization and participating in collaborations that include task force groups and membership. Recently Sasha has become a member of the board for the National Rural and Retention Network (3RNet) who is a nationwide non-profit that specializes in health care jobs and education to the rural and underserved workforce. Her passion is to serve others and increase awareness of resources throughout the great state of Kansas.