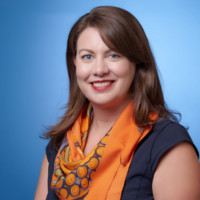 Sage Bauer, Director of Political Affairs and Member Engagement, AAFP
Grassroots Advocacy: How to Get Involved|  Thursday, 12:30 p.m.
Biography
Sage Bauer comes to the AAFP having dedicated her 20 year career to enabling physicians, patients and others to influence their elected leaders. She began her career advocating for improved policies for domestic violence survivors before transitioning to federal health care policy. Sage worked for a U.S. Senator as the Affordable Care Act was being written before finding her passion assisting physicians advocate for improved health care policies. In addition to working for the AAFP, Sage has also worked for the American Academy of Ophthalmology and the American Psychiatric Association.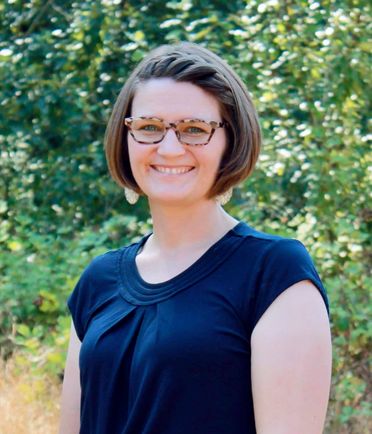 Stacy Dashiell, MD, FAAFP
Physician Wellness: Combating Burnout When You're the Only Game in Town |  Thursday, 1:30 p.m.
Biography
Stacy Dashiell, MD FAAFP practices full-scope rural family medicine in central Kansas. She is a graduate of the University of Kansas School of Medicine and the Research Family Medicine Residency Program where she served as Chief Resident. In 2020, Dr. Dashiell was named the KAFP Family Physician of the Year. In 2018, she was the Community Volunteer Faculty of the Year for the Department of Family Medicine, KU School of Medicine, Wichita. She is currently an AAFP Leading Physician Well-being 2022 Scholar. Dr. Dashiell founded and leads the Employee Wellness Committee at Rice Community Healthcare and is passionate about improving healthcare workers' well-being through individual education and organizational change. Her other loves include her husband, Christian, their four children (ages 5-16), and the family rescue dog, Chloe.
Jennifer Findley, Executive Director, Healthworks
The Future of Family Medicine –  Sustaining Rural Health Care: The Rural Emergency Hospital |  Friday, 11 a.m.
Biography
Jennifer Findley serves as the vice president of education and special projects for the Kansas Hospital Association. Her primary responsibilities at KHA include development, management and oversight of education programs and services. She provides leadership to the KHA Annual Convention and leadership development programming and. She is also the executive director of Healthworks, KHA"s foundation. In her role with Healthworks, she provides leadership to grant projects many with a focus on rural and Critical Access Hospitals. Jennifer serves as a liaison to the Kansas Healthcare Engineers Association and Kansas Healthcare Environmental Services Association. She serves on a number of committees dedicated to education, technology, and advocacy and is a former board member of the Kansas Society of Association Executives. Jennifer has a bachelor's degree in political science and speech communication from Wichita State University and a training and development certificate from Southwest Missouri State University College of Business Administration.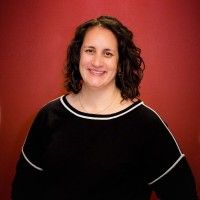 Aline
Hansen-Guzman, MD
Addressing Health Disparities of Marginalized Persons in Rural Communities |  Thursday, 4:30 p.m.
Biography
Aline Hansen-Guzman was born and raised in Colorado and served in the Peace Corps in El Salvador prior to obtaining her MD at the University of Colorado School of Medicine. She completed her residency training in the Family Medicine/Obstetrics program at the University of California at Davis in Sacramento and then returned to Colorado. Dr. Hansen-Guzman has practiced family medicine with obstetrics at an FQHC in rural northeast Colorado for 13 years. She helped to create the University of Colorado Morgan County Rural Training Track and is currently the Site Director and a Senior Clinical Instructor. In 2021, she was chosen to represent the AAFP in the Women's Equity and Leadership Project that aims to create more equitable work experiences and leadership opportunities for women physician. In addition, Dr. Hansen-Guzman has helped provide antiracist trainings through the University of Colorado Department of Family Medicine.